"You cannot burn out until you've caught on fire."
Jon Heymann was born in poverty, trafficked as a child slave overseas, and adopted as a young boy into an American family. From those humble beginnings, Heymann rose to become a Pastor, a Counselor, a College Instructor, a CEO of a multi-million dollar non-profit, and a published author.
Heymann has a professional background spanning 35 years that ranges from private ministry to public penitentiaries and is now the President of Heymann Consultants.  He recently created Elevate Jacksonville, and prior to this, was the CEO of the Jacksonville Children's Commission providing  $38 million dollars to support numerous child-serving non-profits.  
He holds a Masters's Degree in Education from the University of Florida and has completed Graduate work in Psychology, and Doctoral work at the University of North Florida.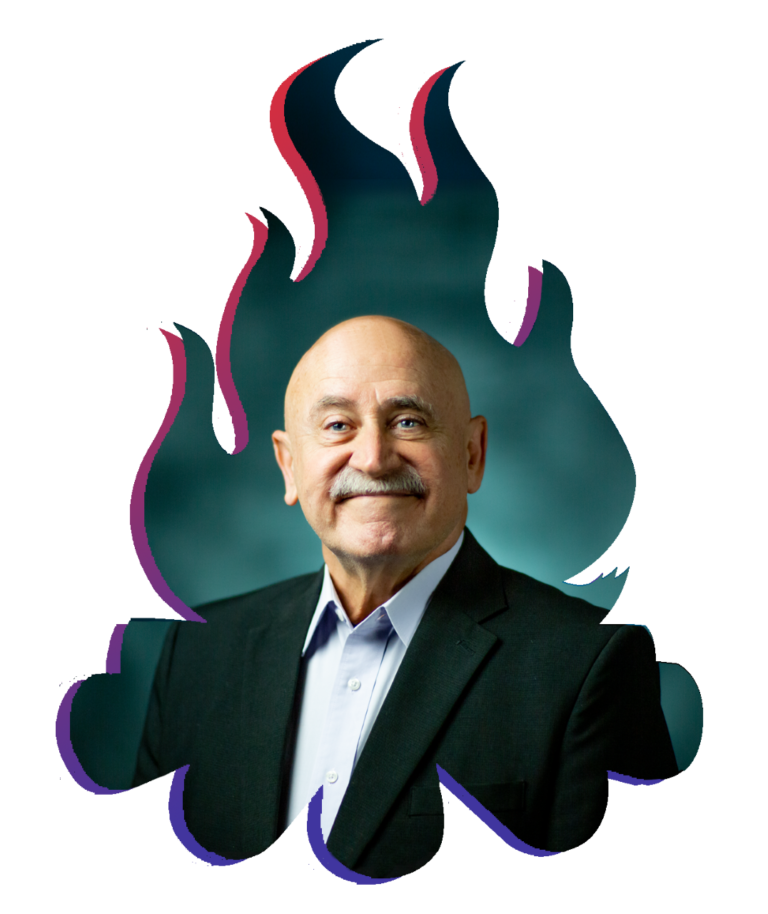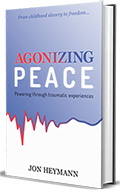 Author of "Agonizing Peace,  Powering Through Traumatic Experiences"

Available through Amazon and Barnes & Noble stores.
If you're not sure where God is during the tough times, or whether He even cares, you're not alone. Are you lacking peace in your life while you walk through a traumatic experience? You're not alone. Discover the path to regain and retain real peace with God, with others, and with yourself amid tragedy. Powering through difficult times is tough, but not impossible. If we knew everything about God, he wouldn't be much of a god, but we know enough about him to trust him, to know that he loves us, to reduce our anxieties, and regain our peace.
"Agonizing Peace" provides excellent insight into real-world challenges and real-time answers in the midst of our traumatic experiences.
KEYNOTE SPEAKING

KEYNOTE SPEAKING
The approach is simple – combine the best of a motivational speech with the audience participation of a seminar, providing the tools necessary for participants to walk away empowered and ready to reach new heights professionally and personally.
Mr. Heymann has spoken to over 300,000 people and has a professional background spanning 35 years that ranges from private ministry to public service in both the profit and non-profit world. Jon has provided keynote speeches to numerous national conventions, men's retreats, businesses, schools, churches, colleges, and civic groups. He believes that our grandest hour has yet to be lived, and our greatest accomplishments have yet to be achieved by those who dare to be great.
"Seven habits of HARDLY effective people"
"Top-of Your Game to the Top-of Your Mountain"
"Grass-Stained Leadership"
"Lessons from:

A Basketball
A dogsled
A Peruvian mountaintop

"From incremental change to massive positive difference"
"A business culture of adjectives not nouns"
EXECUTIVE COACHING

EXECUTIVE COACHING
& CONSULTING
From large to small; from start-ups to veterans; from factory floors to executive suites, no matter what size your budget is, we are here to catapult you to new levels of success.  
This includes one-to-one coaching of CEO's, top brass, and individual leaders, as well as strategic business planning. We will individualize our coaching approach and provide you with practical, usable, and measurable solutions for both personal leadership development and business growth.
20% of new businesses fail in the first year and a far larger percentage in the first five years. But even those that have been around for decades experience dips in their performance.
Athletes, no matter what their skill level, from childhood soccer to pro-football athletes, all need a coach, someone who drives them to excellence, no matter how good they already are.
Every business leader, like every athlete, can be better. 
Let us help.
One on One or Group Coaching
CORE Competencies (Creative, Organized, Resilient, Enthusiastic)
Leadership:  Situational, Servant, Value-Added
TOYG (Top of Your Game) to TOYM (Top of Your Mountain)
50/30/20/10 Rule of Management
Creating a "Resilient" culture
Skill-based Staffing
Leadership and Power
Recapturing your New Believer Fever
Creating 'Culture', but what kind? A family? A Team? A little bit of both?


We are proud to expand our services by partnering with Cuthbertson & Associates supporting your Accounting, Audit, and Finance team.
Coaching and public speaking are our ways of passing on our knowledge and expertise to benefit other businesses and give back to the community. With professional advice ranging from strategic planning to problem-solving, Heymann Consulting will empower your team with the pivotal knowledge they need to lead your business to new heights of success.

You started your business (or joined its leadership team) because you undoubtedly wanted to say something, do something and be something. The future should not be feared. Being timid is destructive to your psyche, and to the culture of your team members. Rather, see yourself akin to a basketball – when you get pushed down, you bounce back up, and when you get pushed down harder, you bounce back higher.
WHAT'S NEXT?

WHAT'S NEXT?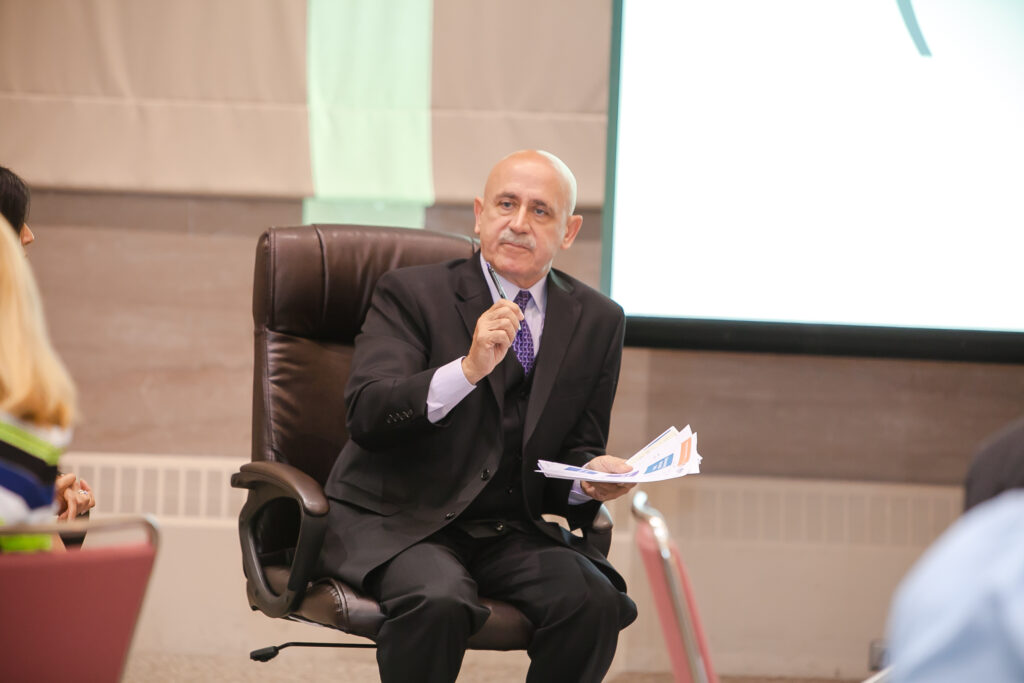 Our approach is simple:
Combine the best of a motivational seminar with the audience participation of a workshop, providing the tools necessary for participants to walk away empowered and ready to reach new heights professionally and personally.
We love to work with experts in their field, who recognize that a coach will expedite their success, and push them to their peak performance.  
Our approach provides a "fresh pair of eyes" that observes you, your leadership style, your team/ staff, and your business culture.
We are not here to provide a "cookie cutter" approach, but rather we personalize our coaching methodology to fit your needs, your culture, and your vision, catapulting you to a higher level of effectiveness.  It's simple: 
WHAT THEY SAY

WHAT THEY SAY
Bill
President Emeritus, Baptist Health
"Your energy and enthusiasm is remarkable and your leadership will have a lasting effect on the lives of countless children."
TONY
FLORIDA CHAMBER FOUNDATION
"We continue to hear feedback from attendees about the quality, expertise, and impact"
TANJA
NATIONAL LEAGUE OF CITIES
"Jon, I admire your leadership and amazing ability to connect sectors of government... your remarks reinforced that leaders can make a difference."
Rene
ED, Peace center for girls
"Yesterday was an amazing day, but as they say in show business, "you stole the show"! Everyone was so motivated and moved. The atmosphere was almost like a healing in the church house."
Kevin
Child Care Aware of America
"The National League of Cities has identified you as a leader with great insight."
Henry
President, georgia pacific corporation
"Thank you for your inspiring and enlightening program. Your enthusiasm is contagious."
Joyce
Director, Nassau School Board
"The content of your presentation was both motivating and thought-provoking and your delivery was enthusiastic and enjoyable."
Carol
Robert Wood Johnson Foundation
"Your ability to attract a high quality staff, your extraordinary partnerships with schools, and your taking on the toughest aged kids of middle and high schools, are so very impressive."
John
President, Square One Graphics
"Your extraordinary personal history followed by your remarkable and startling questions and answers to everyday issues were a wake-up call to everyone in the room."
Joseph
US Dept of education
"We received very positive feedback from the Summer Institute participants, and have a renewed spirit of enthusiasm and encouragement."
Steve
Director, Marion Correctional Institution
"Our institution has received considerable feedback from your audiences who have lauded your presentations."
Sheila
Exec Director, Arthritis Foundation
"Jon, you were wonderful and very witty... excellent, gracious and funny. Besides your talent, you are so easy to work with our organization."

Heymann Consulting ©  / Copyright 2022-23